Varroc | MX
Supporting an agile supply chain with MX Data Exchange
Varroc Lighting Systems is a global automotive supplier providing custom design solutions and innovative product development for exterior vehicle lighting systems. Varroc works with automotive OEMs and suppliers across the world to deliver innovative exterior lighting, with key technologies including matrix lamps, adaptive driving beam (ADB), LED lamps, organic light-emitting diodes or OLEDs and electronic control modules.
MX Data Exchange – Majenta Solutions' own platform – proved to be the right tool to upgrade data exchange for Varroc, overcoming technical challenges to help Varroc achieve their mission of speed and agility.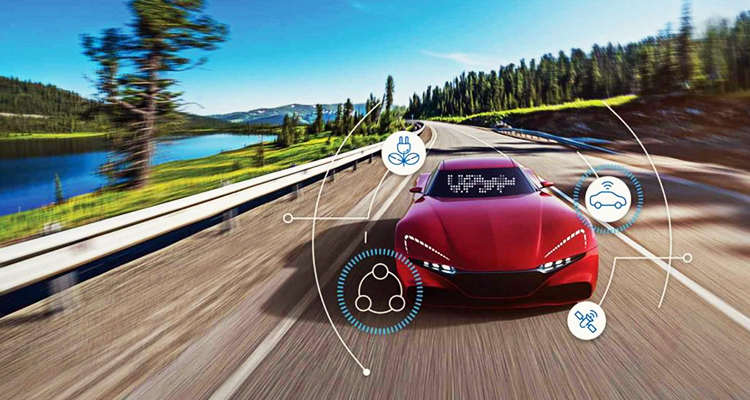 Download 6-In-1 Case Study Pack
Short on time? Access a condensed key points package showing MX use cases and 'challenges solved' from across automotive manufacturing. Find out why users rate MX 9.5 out of 10.
By providing details you consent to your data being processed in accordance with Majenta's privacy policy and to be potentially contacted about products and services by Majenta solutions.
The Majenta Solution
MX Data Exchange – a platform which allows fast secure bi-directional data exchange with no maximum limit on file sizes
Majenta provided MX – their data exchange solution – to overcome FTP limitations and empower Varroc Lighting Systems with fast and efficient data exchange.
Crucially for Varroc, MX has no maximum file size limit, making it ideal for exchanging CAD data and large data packages. Regardless of file type, MX's upload and download speeds are up to 700% faster than industry-leading competitors. Cutting edge 256-bit end-to-end encryption make the platform ideal for secure transfer of intellectual property, a significant upgrade from an FTP server.
MX also provides a high level of visibility and control over data across the supply chain. One-click audit logs and powerfully searchable transaction histories allow transfers and subsequent downloads to be reviewed in granular detail. Download limits and expiry dates provide enhanced control over data at all times.
No IT resource is required to set up, maintain or administer the MX data transfer solution, which frees IT staff for more productive work. All tasks can be handled by engineering departmental staff and Majenta's helpdesk provides high-quality support which was all part of the solution for Varroc.
Keys to Success
No limits on file size or type
Intuitive interface, usable without training
Runs entirely on browsers – does not require extra IT infrastructure or time
MX's unlimited file size for transfers is a powerful time-saving factor…but is not the only way that MX reclaims valuable time from the data exchange process. MX is designed to be highly intuitive to the user, and can be used effectively without training. Users across an organisation can get started quickly, with the length of the initial learning-phase dramatically reduced for all involved.
Just as importantly for Varroc, MX's interface is built with HTML5, and runs entirely in the browser. This means that MX can be implemented without additional IT infrastructure. IT work that would otherwise be necessary, such as software upgrades, is less likely to entangle IT resources or delay time-sensitive CAD transfers.
It was important to Majenta that Varroc could enjoy maximum benefits from MX, and Varroc were impressed by the support provided with the platform.
"The quality of support from Majenta Solutions, who were always available to support our adoption, made the process a real success. The MX team had resources ready to guide our colleagues during implementation. Support was excellent, and was provided whenever it was needed."
– Janeček adds.